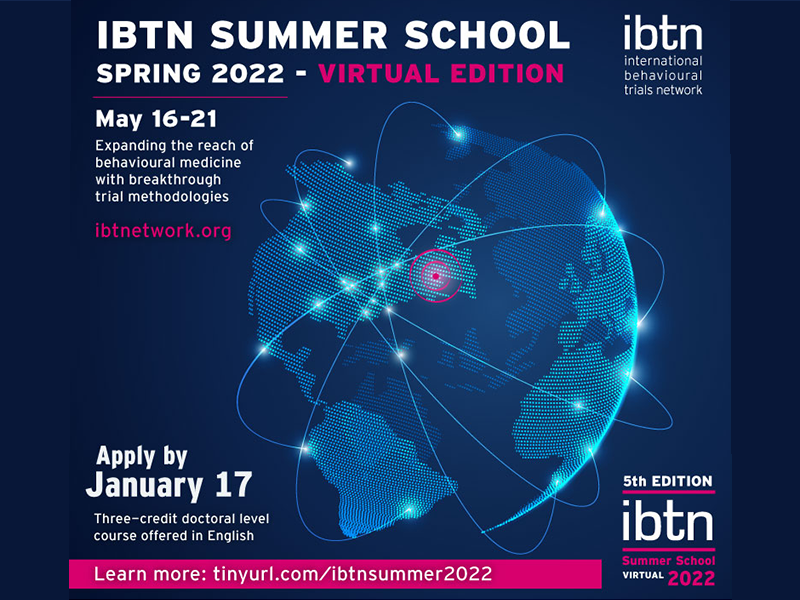 The IBTN Summer School is an academic program held over 5 days, exploring how to breakthrough current obstacles in behavioural trial methodologies and expand the reach, capacity, and impact of trials in the field of behavioural medicine
The 2022 edition will be held virtually from May 16 to 21, 2022.
Working with internationally renowned experts in innovative clinical trials, behavioural intervention development, and patient-oriented research, students will attend courses and will learn about developing effective behavioural interventions and conducting high-quality trials. The Summer School has been developed to provide a more introductory level of the variety of topics that are covered and is an excellent opportunity for individuals who have had some experience with developing or testing behavioural interventions, or who see this as something they wish to develop in the future.