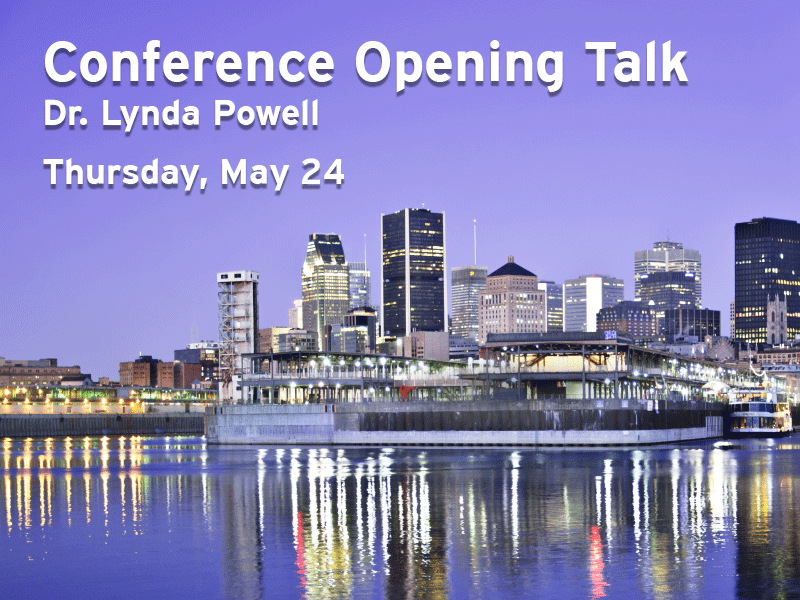 The 2018 IBTN conference opens on Thursday, May 24 with a special cocktail event at which Dr. Lynda Powell (Rush University Medical Center) will present an opening talk: Population Trends in Chronic Disease as Opportunities for Behavioural Medicine: A Time for Change.
The Right Place at the Right Time
Sharing the insights that she and co-authors Drs. K. Freedland and P. Kaufmann have developed in their upcoming book, "The Science of Behavioral Clinical Trials for Chronic Diseases" (Springer 2018), Dr. Powell's talk aims to inspire and spark dialogue among the networks of researchers in attendance. Her talk will focus on the "window of opportunity" presenting itself to the field of behavioural science.
In the wake of a healthcare crisis driven by demographics, the integration of preventive behavioural interventions into clinical care is paramount. Improving immediate care to patients, helping extend health across populations, and reducing per capita costs, behavioural interventions constitute what Powell calls a "triple threat." The challenge now is not to increase the number of behavioural trials but to increase their quality. Dr. Powell's upcoming book, much like her talk, aims to serve as a guide for junior faculty, clinical researchers, and behavioural trialists alike.
"I have been doing behavioral trials my entire career and kept making mistakes that others had made before me. I thought it was time to articulate these mistakes and suggest ways to avoid them."
From the eye-opening implications of the Knowler/DPP diabetes trial to a careful revisiting of the basic principles of science relevant to behavioural trials, Dr. Powell's message ultimately converges on the basic principles unique to Phase II and Phase III behavioural trials. Her aim is to encourage researchers to develop interventions and push towards definitive Phase III efficacy and effectiveness trials. "This is the language of medicine," explains Powell, "and this is how we influence medical gatekeepers to incorporate behavioural treatments into clinical practice."
Don't miss this opening talk and take part in the full scientific program of the 2018 IBTN Conference
Dr. Powell's book will be featured as part of the curriculum of the Inaugural IBTN Summer School held in Montréal from May 21 to 26, in conjunction with the 2018 IBTN Conference from May 24 to 26.